Main content starts here, tab to start navigating
Italy's Authentic Flavors in a Magnificent Tuscan Villa Setting

Truly authentic regional Italian cuisine takes center stage at Ristorante Caterina de' Medici, a sophisticated dining room overlooking a stunning herb and rose garden, and the Hudson River. Dining at this grand Tuscan-style villa is a culinary escape to another world without ever having to leave the beautiful Hudson Valley. Ristorante Caterina de' Medici was awarded "Best Dutchess County Restaurant" in Hudson Valley Magazine's annual "Best Of The Hudson Valley" awards.
Celebrating Italian Culinary Traditions
In the spring of 2001, The Colavita Center for Italian Food and Wine opened, creating a venue for the study and promotion of the culinary traditions of Italy. Within this Tuscan-style building, Ristorante Caterina de' Medici and the Al Forno Trattoria were created as real-world, hands-on classrooms for CIA students immersed in learning about the authentic flavors of Italy. Just outside the doors, the Durkee Herb Garden was created to provide seasonal herbs and flowers to be used as ingredients for both kitchens.
Be Transported to Italy
Today, the Venetian glass chandeliers, classic tile floors, imported tapestry-upholstered chairs, and authentic decorative items imported from Italy, continue to draw aficionados of authentic Italian cuisine. The Al Forno Trattoria provides a more casual setting with meals served on rustic farm tables. The menu consists of wood oven pizza and other simple regional dishes.
Meet the Future of Food
Ristorante Caterina de' Medici is one of many student-run, faculty-led teaching restaurants at the Culinary Institute of America. These students are in their final culinary or baking courses, and will soon graduate to become top chefs or continue in their studies to become future leaders, entrepreneurs, or innovators in the food industry. Students spend a semester perfecting the inner workings of a real-world restaurant as part of their Hospitality and Service, and Restaurant Operations courses. Your patronage helps to provide them with the experience they need to continue advancing their skills.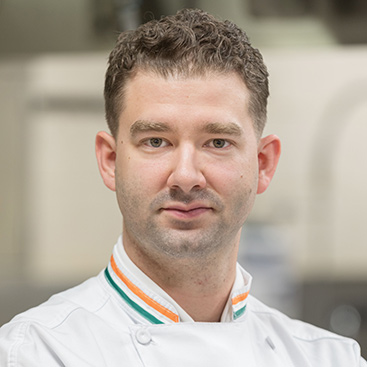 Chef-Instructor—Lunch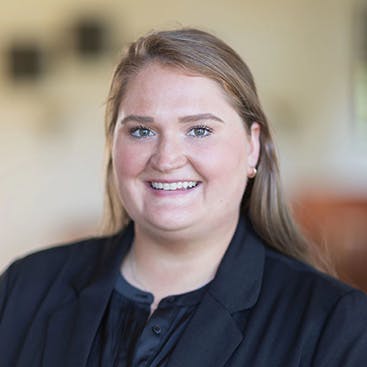 Maître d'Instructor—Lunch